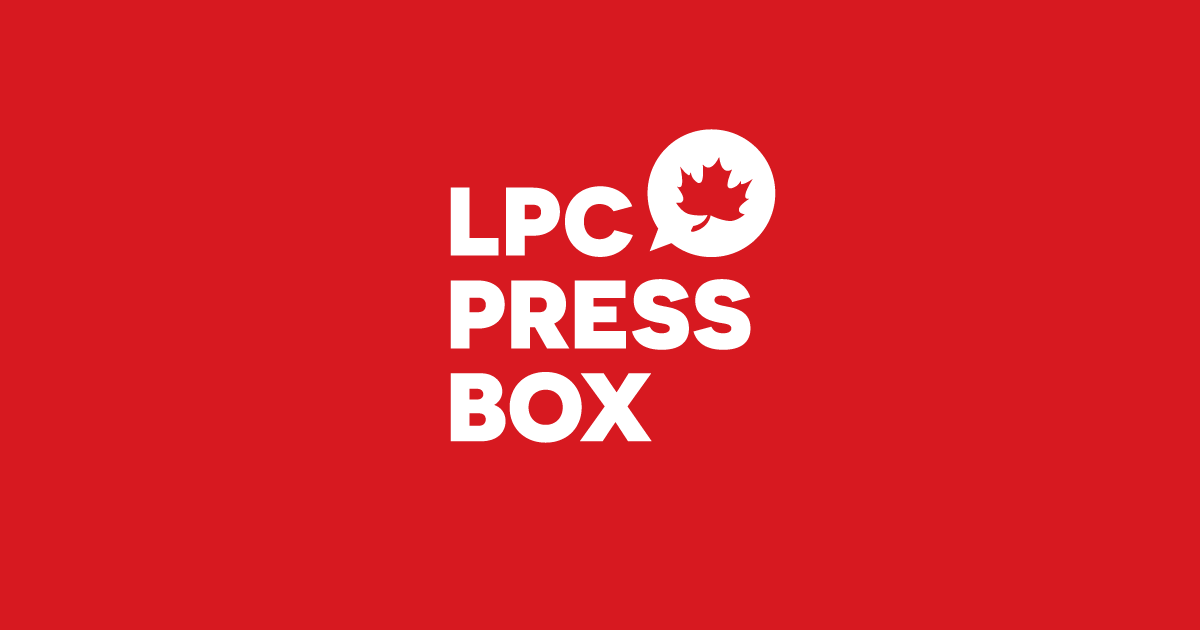 British Columbians need answers on vaccines from Erin O'Toole & the Conservatives
September 18, 2021
Statement from Jonathan Wilkinson, Liberal candidate for North Vancouver:
Vancouver, British Columbia: Medical and public health experts are clear: vaccination is the most effective way for us to get back to normal from the COVID-19 pandemic.
Today, Erin O'Toole refused to answer ten times when asked how many of his candidates are vaccinated. This follows media reports that 85% of O'Toole's Conservative own candidates won't say if they are vaccinated (Globe and Mail, 17 September 2021). His candidates even admitted they had been told not to respond to media questions about vaccination status.
Since the very beginning of the pandemic, British Columbians followed the advice of public health experts and have done their part to flatten the curve. In every corner of beautiful British Columbia, people have been getting vaccinated. As of today, almost 71% of all British Columbians and 80% of those British Columbians twelve and over have been fully vaccinated.
With two days until the election, British Columbians have an important choice. They need to know where party leaders stand on their plans to end the COVID-19 pandemic.
Justin Trudeau and the Liberal Party have made clear that all of our candidates must be vaccinated, unless they have a medical exemption. Below is a full list of the Liberal Party's candidates in British Columbia – every single one of which is fully vaccinated.
How many of Erin O'Toole's Conservative candidates in British Columbia are unvaccinated?
Abbotsford: Navreen Gill
Burnaby North–Seymour: Terry Beech
Burnaby South: Brea Sami
Cariboo–Prince George: Garth Frizzell
Central Okanagan–Similkameen–Nicola: Sarah Eves
Chilliwack–Hope: Kelly Velonis
Cloverdale–Langley City: John Aldag
Coquitlam–Port Coquitlam: Ron McKinnon
Courtenay–Alberni: Susan Farlinger
Cowichan–Malahat–Langford: Blair Herbert
Delta: Carla Qualtrough
Esquimalt–Saanich–Sooke: Doug Kobayashi
Fleetwood–Port Kells: Ken Hardie
Kamloops–Thompson–Cariboo: Jesse McCormick
Kelowna–Lake Country: Tim Krupa
Kootenay–Columbia: Robin Goldsbury
Langley–Aldergrove: Kim Richter
Mission–Matsqui–Fraser Canyon: Geet Grewal
Nanaimo–Ladysmith: Michelle Corfield
New Westminster–Burnaby: Rozina Jaffer
North Island–Powell River: Jennifer Grenz
North Okanagan–Shuswap: Shelley Desautels
North Vancouver: Jonathan Wilkinson
Pitt Meadows–Maple Ridge: Ahmed Yousef
Port Moody–Coquitlam: Will Davis
Prince George–Peace River–Northern Rockies: Amir Alavi
Richmond Centre: Wilson Miao
Saanich–Gulf Islands: Sherri Moore-Arbour
Skeena–Bulkley Valley: Lakhwinder Jhaj
South Surrey–White Rock: Gordie Hogg
South Okanagan–West Kootenay: Ken Robertson
Steveston–Richmond East: Parm Bains
Surrey Centre: Randeep Sarai
Surrey–Newton: Sukh Dhaliwal
Vancouver Centre: Hedy Fry
Vancouver East: Josh Vander Vies
Vancouver Granville: Taleeb Noormohamed
Vancouver Kingsway: Virginia Bremner
Vancouver Quadra: Joyce Murray
Vancouver South: Harjit Sajjan
Victoria: Nikki Macdonald
West Vancouver–Sunshine Coast–Sea to Sky Country: Patrick Weiler
– 30 –
For more information, please contact:
media@liberal.ca
613 627-2384