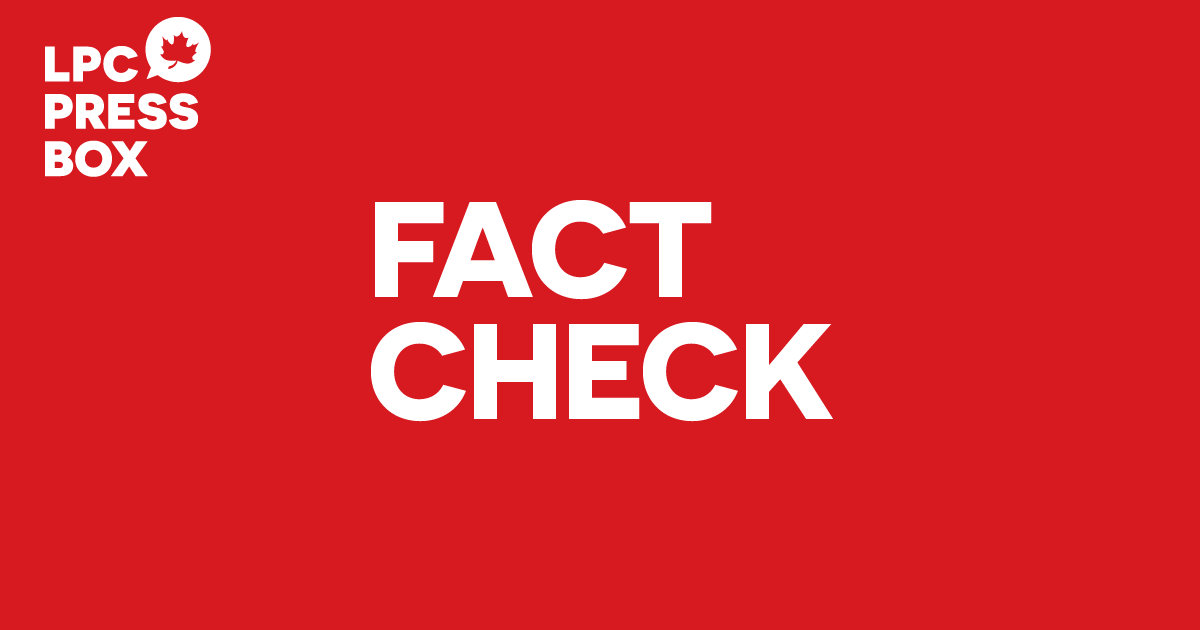 FACT CHECK: Andrew Scheer is wrong when he claims that large emitters are exempt from the Liberal price on pollution
October 10, 2019
Andrew Scheer is wrong when he claims that large emitters are exempt from the Liberal environmental plan. Under the Liberal approach all firms are accountable for their emissions output and are incentivized to reduce their greenhouse gas emissions, while maintaining competitiveness.
Like his Conservative colleagues Doug Ford and Jason Kenney, Andrew Scheer has pledged that his first action, if elected, would be to make pollution free across the country. Andrew Scheer, like Doug Ford and Stephen Harper, would make reckless cuts to the environment to balance the budget at all costs.
Building on one of the most ambitious environmental agendas in Canadian history, a re-elected Liberal government would achieve net-zero emissions by 2050 and exceed Canada's 2030 emissions goal. The Liberal government has committed over $70 billion to transition Canada towards a clean economy.