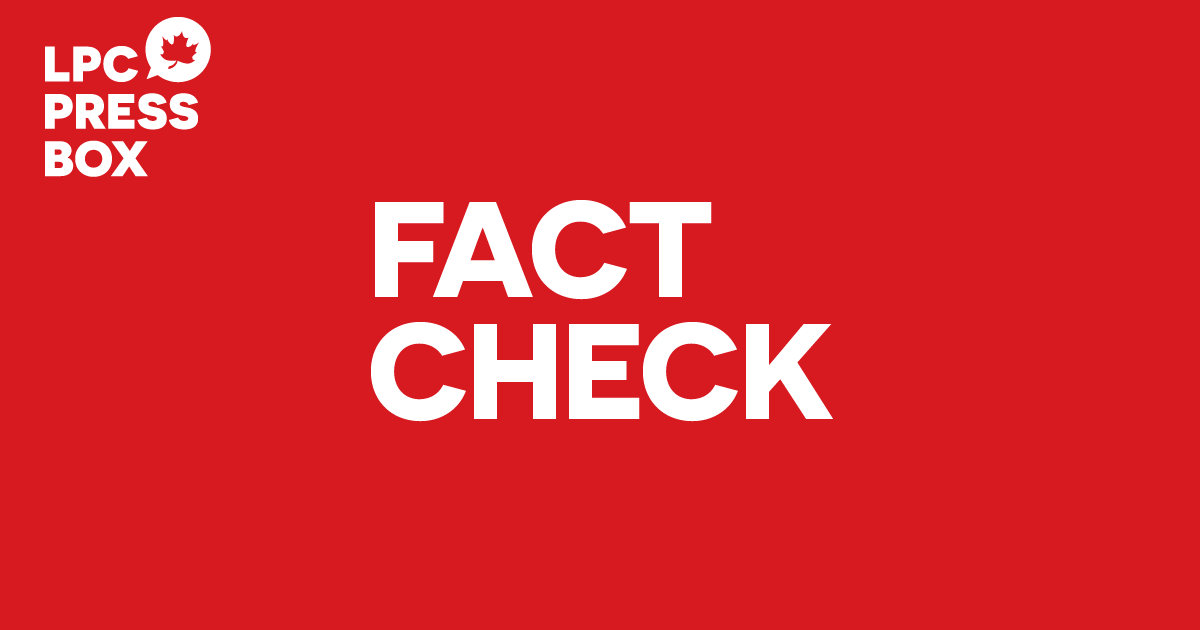 FACT CHECK: Jagmeet Singh would cut thousands of green jobs for workers
August 23, 2021
Ottawa, ON – Today, Jagmeet Singh falsely claimed that the NDP would support workers as we fight climate change.
Oh really?
Jagmeet Singh instead confirmed that the NDP would cut funding for important programs that are protecting and creating thousands of green jobs for workers and cutting pollution in communities across Canada.
This includes:
Supporting the province of British Columbia, Alberta and Saskatchewan with investments in the clean-up of orphaned and inactive wells.
Our investments in major emissions reduction and job creation projects in across the country, including:
Since day one, the Liberal government has been putting in place programs and policies that cut pollution while creating good jobs for workers for years to come. We are also fully on track to meet our goal of phasing out inefficient fossil fuel subsidies by 2025.
The Liberal climate plan is doing more to cut pollution in a practical and affordable way than any other climate plan in Canadian history. Jagmeet Singh's promise to cut the programs put in place by the Liberal government shows that he is not committed to helping workers and that he will put Canada's climate commitments at risk.
With Justin Trudeau and the Liberal team we are moving forward – together – with a plan to fight climate change and create good jobs for Canadians in the green recovery.