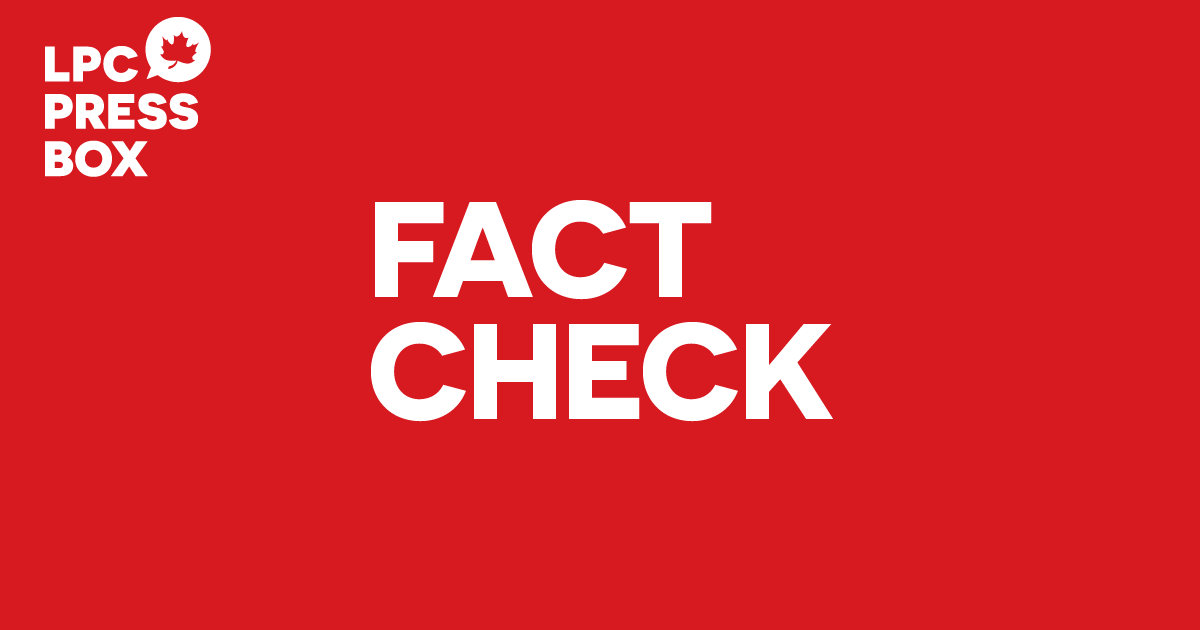 FACT CHECK: Jagmeet Singh's false claims on CERB
August 20, 2021
Ottawa, ON – Jagmeet Singh is falsely claiming that he doubled the Canada Emergency Response Benefit (CERB).
Oh really?
The fact is the CERB was set at $2,000 per month from the day it was introduced.
During a global pandemic, the Liberal government had Canadians' backs and put in place the critical programs, such as the CERB, which people relied on to make ends meet for themselves and their families.
We're not surprised Jagmeet Singh wants to take credit for the CERB – it helped 8.9 million Canadians – but that doesn't make it true.
With Justin Trudeau and the Liberal team, Canadians know that we will be there to support them as we move forward – for everyone.