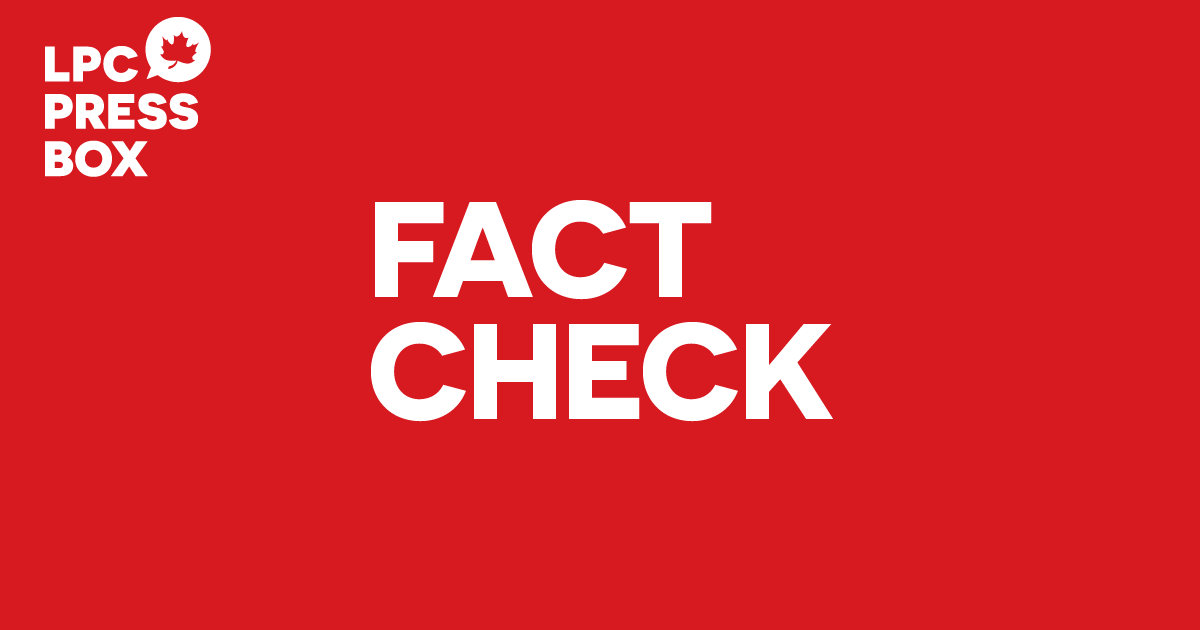 FACT CHECK: Jagmeet Singh's False Claims on Healthcare Funding
August 21, 2021
Ottawa, ON – Yesterday, Jagmeet Singh and the NDP continued a troubling pattern of misleading Canadians, this time on healthcare funding.
Jagmeet Singh alleges that the Liberal government, "Kept every cut Harper made to health care."
Jagmeet Singh knows this is false. We provided $5 billion in funding to bolster the healthcare system and support vaccine funding to provinces and territories through the budget alone (link). Jagmeet Singh should know this because after weeks of supporting Conservative procedural delays, he finally voted for it (link).
Jagmeet Singh deliberately misleads Canadians with regards to long-term healthcare funding. $11 billion more will be transferred to provinces and territories as a result of the 2017 health accords negotiated by Justin Trudeau than was originally set by Stephen Harper (link). These are the first health accords in Canadian history to provide specific funding for mental health.
Canadians deserve better than Jagmeet Singh's false claims.