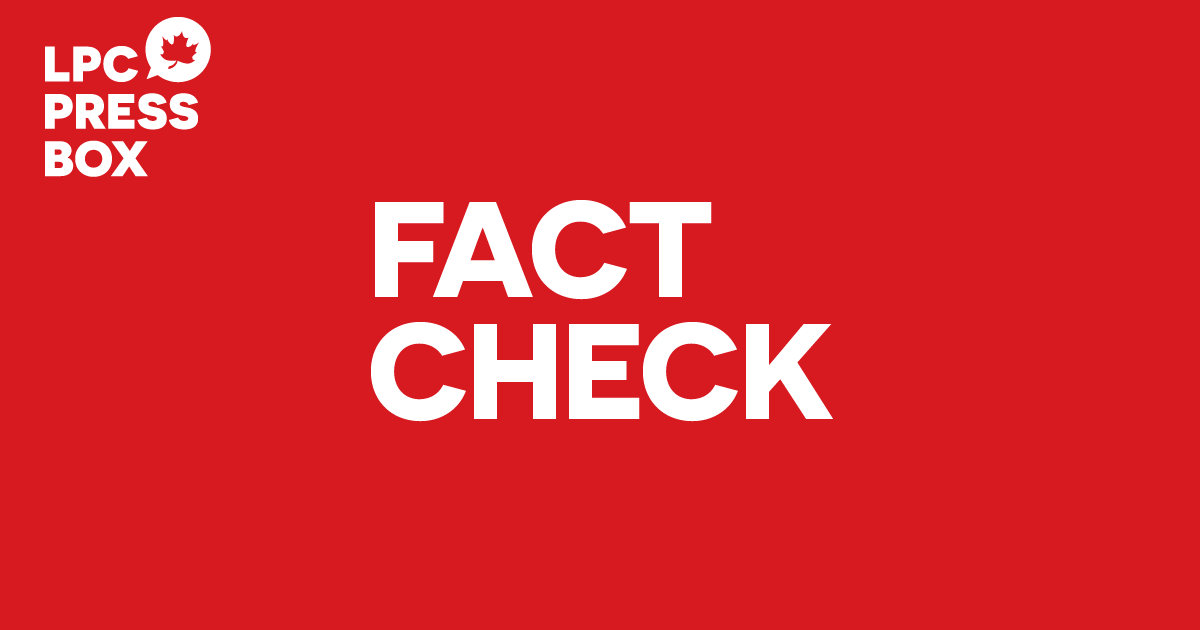 FACT CHECK: On Mental Health Erin O'Toole's Actions Speak Louder than Words
August 25, 2021
Erin O'Toole says that he wants to support the mental health of Canadians, but his actions speak louder than his words.
Throughout the pandemic, Erin O'Toole has led Conservative efforts to block funding that would provide Canadians with greater access to mental health resources, and he has a long record of opposition to our mental health investments:
In Spring 2021, Erin O'Toole voted against $150 million in mental health supports (link) for those hit hardest by the isolation and devastation of the COVID-19 pandemic — youth, frontline workers, seniors, Indigenous people, racialized and Black Canadians (link).
In Fall 2020, we introduced legislation that O'Toole voted against, which included $133 million for mental health and substance use, as well as virtual care and mental health tools for Canadians (link).
In 2017, O'Toole voted against health accords negotiated by Justin Trudeau that provide $11 billion in funding to provinces and territories, including dedicated funding for mental health care (link).
Justin Trudeau and the Liberal team have made historic investments in supporting the mental health of Canadians, and we expanded that support when Canadians needed it during the pandemic. Our track record includes investments of:
Erin O'Toole will say anything to get elected. He wants to cut taxes for the wealthy, and cut services from everyone else.
– 30 –
For more information, please contact:
media@liberal.ca
613-627-2384