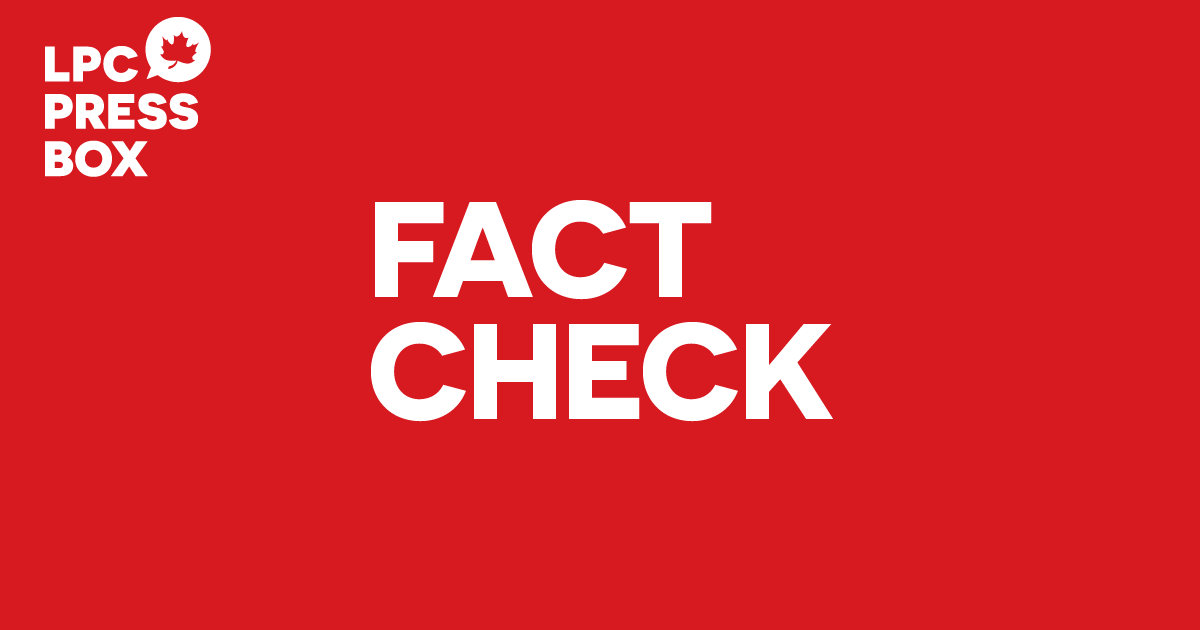 FACT CHECK: Providing Clean Water to First Nations
October 10, 2019
Too many Indigenous people don't have access to clean water. Stephen Harper ignored this problem for ten years, but our Liberal government is actually taking action to address this situation.
As of last month, 87 long term drinking water advisories have been lifted since we were elected. We are on track to lift them all by March 2021.
There is a clear choice in this election: between a Liberal Government that's addressing the shameful lack of clean water on reserves, or Andrew Scheer's plan to take us back to the days of Stephen Harper when Indigenous peoples were ignored and neglected.