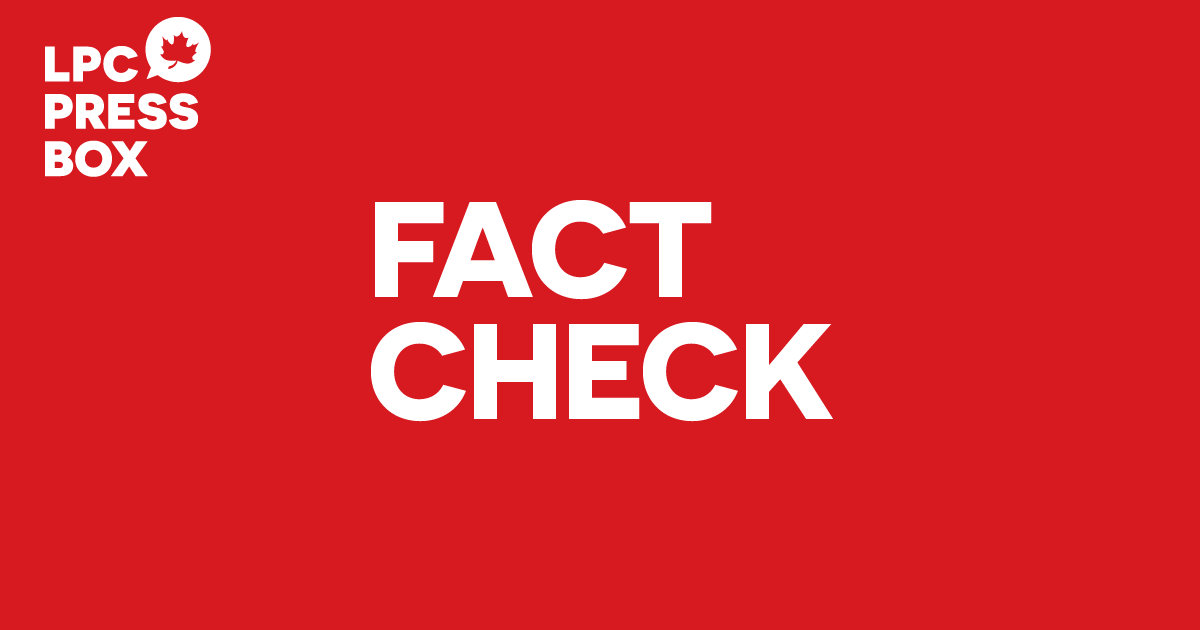 FACT CHECK: Yves-François Blanchet's wild claims on Moderna
August 21, 2021
Ottawa, ON – Yves-François Blanchet is falsely claiming responsibility for the Liberal government's success in attracting major investment in Canada and Quebec's life sciences sectors, including the recently announced agreement with Moderna, and where it will be located.
Oh really?
The fact is that our Liberal government has reinvested in Canada's life sciences sector, and our biomanufacturing capacity, after decades of decline. We took immediate action after the outbreak of the COVID-19 pandemic with major investments in Canadian companies such as Medicago in Quebec City and AbCellera in Vancouver. We also invested in the new vaccine production center in Montreal, which was built in a record time of 10 months.
It is also through the hard work of the Liberal government that Canada was able to attract historic investments by major life sciences firms, including Sanofi and Moderna, which will not only ensure Canada's future pandemic preparedness but also create good jobs for Canadians.
We're not surprised Yves-François Blanchet wants to take credit for the success of our efforts – which includes investments of hundreds of millions of dollars in Quebec alone – but that doesn't make it true.
The idea that the Bloc Quebecois would have any influence on a company's investment decisions is simply absurd. The Bloc Quebecois had 49 seats when Stephen Harper was in government, and they did nothing to stop the decline of the life sciences sector in Quebec.
With Justin Trudeau and the Liberal team, Canadians know that we will be there to grow our economy and ensure we are prepared for future pandemics.