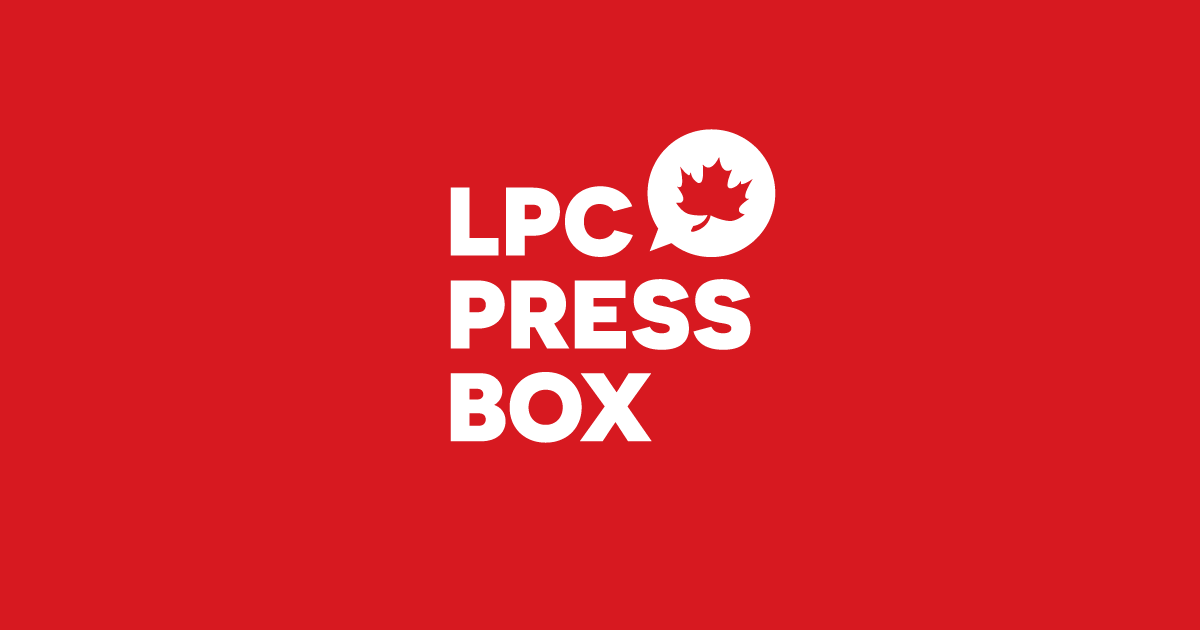 Liberals move forward to stop Conservative cuts
September 9, 2021
Ottawa, Ontario – In this important election, Canadians have a clear choice: move forward with the Liberal plan to build a better future for all Canadians, or go backward with Conservative cuts.
Justin Trudeau and the Liberal team have a real plan that will establish a $10 a day child care system and create 37,000 spaces in Quebec, take strong climate action, get the job done on vaccines, and unlock home ownership for more Canadians. These are urgent priorities for the middle class – but Erin O'Toole wants to ignore them. He's prepared to make deep cuts that would hurt Canadians, in order to help his wealthy friends at the top. And he wants to balance the books on the backs of hard working families. Canadians deserve better.
"Erin O'Toole's economic approach is deeply troubling," said Chrystia Freeland, Liberal candidate for University–Rosedale. "Unlike our Liberal plan that will invest in Canadians to grow the economy for everyone, Erin O'Toole's Conservatives will stunt women's participation in the economy by ripping up our $30 billion plan to build a universal, high quality early learning and childcare system for $10 a day for all Canadian children and for all Canadian families. We have already reached deals with eight provinces and territories, covering nearly half of Canadian children. Erin O'Toole would renege on these deals, in a giant step backwards for women, children, families and our economy. We cannot let that happen. Canadians deserve better than Erin O'Toole's plan."
Erin O'Toole would cut:
Child Care: Erin O'Toole will rip-up the eight Liberal agreements signed with the provinces and territories, cutting $24 billion – fully 80 per cent – of our investment in $10 a day Canada-wide child care.
Health Care: Erin O'Toole's promises on health care and mental health are hollow. His minor investments in health care mean longer wait times and virtually no help on mental health or long term care, which explains why he wants to bring more privatization to Canadian healthcare. The Liberal plan would invest 5 times more than the Conservatives over 4 years to strengthen our public, universal healthcare system.
Climate Action: Erin O'Toole will cut more funding from environmental conservation than he would put in.
Housing: Erin O'Toole hasn't committed a single dollar in his plan to build the amount of houses he's committed to. His only plan is to provide a $500 million per year tax cut to wealthy landlords.
"Erin O'Toole wants to do what Conservatives always do: cut taxes for the wealthy and cut services for everyone else," said Jean-Yves Duclos, Liberal Candidate for Quebec. "Hidden in his plan is a large tax cut for his wealthy friends. That's the last thing we need as we finish the fight against COVID-19 and work to build a better Canada. We need to invest in Canadians, not cut the supports that are helping them through this crisis. Only the Liberals will move Canada forward — for everyone."
– 30 –
For more information, please contact:
media@liberal.ca
613-627-2384